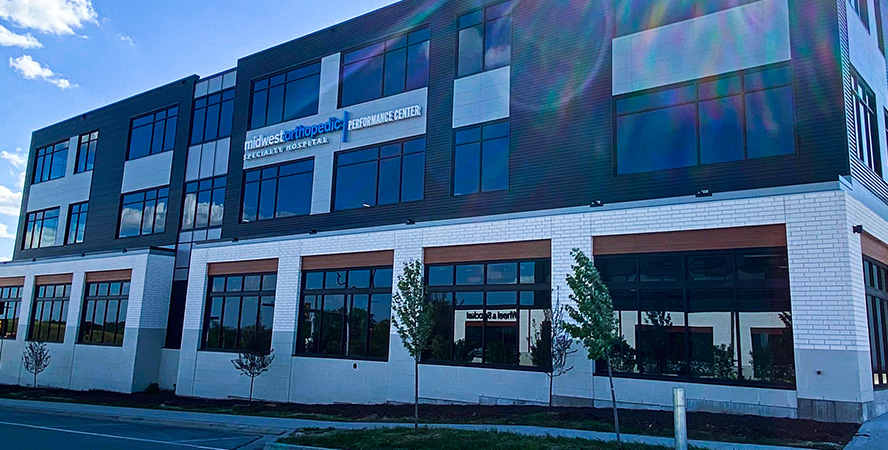 MOSH Performance Center Clinic
Premier Orthopedic Care with convenient walk-in appointments
Our new Ortho Walk-In hours are as follows:
Monday – Friday: 8:00 a.m. – 8:30 p.m.
Saturday: 8:00 a.m. – 1:00 p.m.
The MOSH Performance Center Clinic features walk-in appointments with top orthopedic specialists, hydration therapy, imaging, sports training, indoor turf training, and more. MOSH physicians and staff put patient experience at the foundation of everything we do—so whether you are an elite athlete or just want to keep your active lifestyle, we're here for you.
Walk-In Conditions and Injuries Treated:
Aches and pains
Upper extremity bone and joint injuries
Lower extremity bone and joint injuries
Shoulder and pelvis pain and injuries
Minor or chronic back pain
Minor lacerations and/or abrasions
Conditions and Injuries NOT TREATED:
Head injuries
Spine injuries
Neck injuries
Acute back injuries
Large lacerations
Anything non-musculoskeletal
Onsite Services
H2O Hydration Company for IV fluids and supplements
Premier Imaging 3T MRI
The MOSH Pledge to Our Patients
Patients are at the center of everything we do. Collectively, we realize that their positive experience – both clinically and personally – is the result of every interaction they have with each of us. And that's why we strive to treat patients as members of our own family by being responsive, respectful, approachable, and communicative.