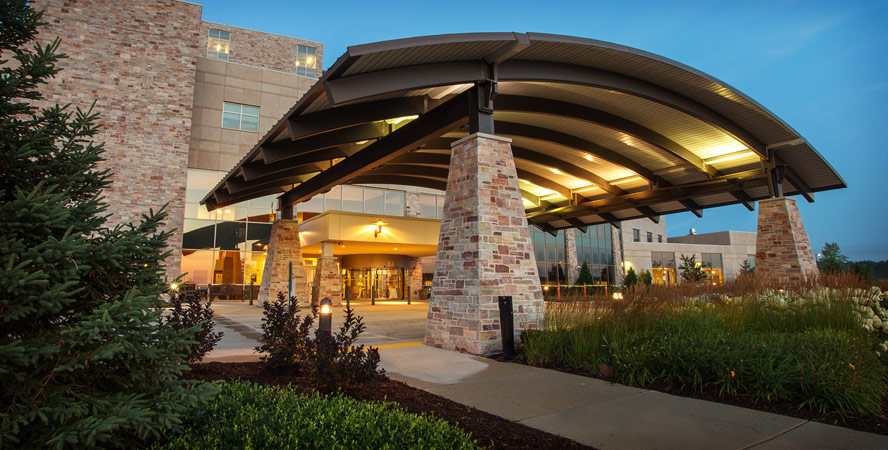 About Us
The healing begins the moment you walk through our doors
Welcome to Midwest Orthopedic Specialty Hospital, the premier destination for orthopedic care. Founded by physician owners and Ascension Wisconsin, we have but one goal in mind: To create the best patient experience possible. It's not just a mission statement – it's our employee pledge. With each physician's written endorsement, we are uniquely committed to our patients' health, comfort and individual orthopedic care.
Patients are at the center of everything we do. Collectively, we realize that their positive experience – both clinically and personally – is the result of every interaction they have with each person in our hospital. And that's why we strive to treat patients as members of our own family by being responsive, respectful, approachable and communicative.
Our Location
Located in Franklin, Wisconsin, the remarkable care we provide is designed to make you feel better the moment you walk through the door.
Lots of natural lighting, all private rooms with comfortable furniture for your visitors, Internet access, room service and free valet parking are just some of the amenities you'll find here.
But what really matters to us is the care that you will receive.
As a fully-equipped, state-of-the-art orthopedic hospital ranked in the top 10 in the nation for patient satisfaction as reported by the Centers for Medicare and Medicaid Services, we've created a team of specialty nurses, therapists and medical staff to ensure that you are cared for by the best in the Midwest.
Everyone involved in caring for you and your family has signed our vision statement recognizing our dedication to providing the highest level of orthopedic services to you.
Learn more about our location and patient stories.