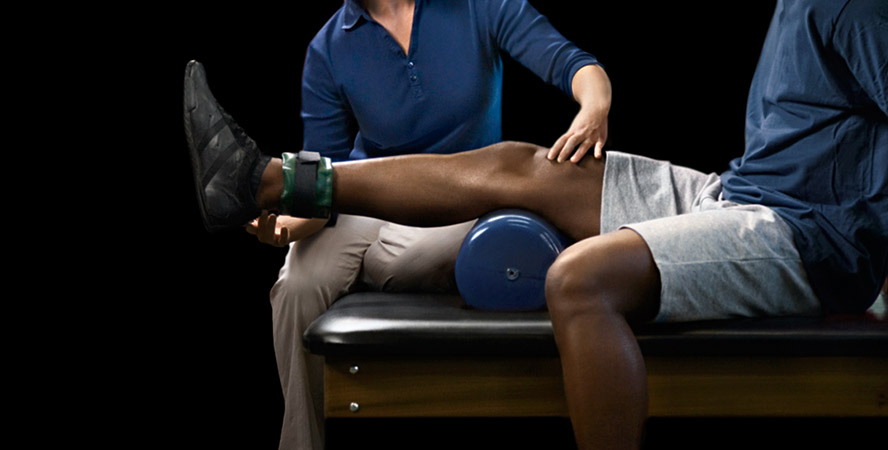 Orthopedic Rehabilitation
Following an injury or surgery, orthopedic rehabilitation improves your quality of life by reducing pain and increasing your mobility, flexibility and strength.
Start your recovery at Midwest Orthopedic Specialty Hospital, where you'll work with musculoskeletal specialists such as physiatrists (rehabilitation physicians), physical therapists, occupational therapists and nurses. They understand your injury or surgery and the resulting pain, which means you'll receive compassionate, targeted treatment that helps you get going again.
When Do I Need Rehab?
Turn to Midwest Orthopedic Specialty Hospital for a rehabilitation program after:
Achieve Your Goals for Recovery
Begin your rehabilitation by meeting with a physical therapist, who will ask you about your symptoms, gently examine you and ask you to perform basic strength and flexibility tests. To reduce stiffness and expand your range of motion, you'll learn exercises and stretches to practice at home. You also may work with an occupational therapist, who can help you gain skills for completing everyday tasks.
Rely on your team for guidance in setting and achieving personalized rehabilitation goals and functioning as independently as possible. Your recovery time depends on your condition or surgery, age, health and commitment to following our recommendations. We'll partner with you for as long as you need, so you can safely return to the activities you love.
Ease Your Pain
Make rehabilitation exercises easier by taking advantage of pain management techniques such as:
Manual therapy – Uses hands-on manipulations to mobilize your joints and muscles
Passive-resistance stretching – Improves blood flow and flexibility
Ultrasound – Relies on silent, high-frequency sound waves to stimulate deep tissues and increase blood flow
Changing sitting and sleeping positions – Eases pressure on tender areas of your body
Heat therapy – Relaxes sore muscles and increases blood flow
Ice therapy – Numbs pain and reduces swelling
Water therapy – Facilitates muscle relaxation and increases peripheral circulation
Ask your physical therapist when to use hot and cold therapy.
Rehabilitation for Specific Joints & Nerves
At Midwest Orthopedic Specialty Hospital, you'll find therapy tailored to certain areas of your body. You benefit from: