Posted on
July 30th, 2018
7/30/18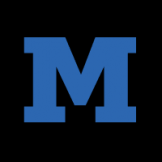 On July 13, nearly 140 sports medicine professionals gathered at Midwest Orthopedic Specialty Hospital in Franklin for the 9th Annual Sports Medicine Symposium. Those attending learned more about identifying and defining the roles and responsibilities within the Sports Medicine Team to improve communication and overall patient care.
Physicians interested in sports medicine care, licensed athletic trainers, physical and occupational therapists, and others attended the seminar, which featured keynote speaker David Leigh, MS, LAT, ATC, a retired faculty member of Marquette University's College of Health Sciences. David joined Marquette as a Head Athletic Trainer in 1984 and later joined the College to help develop its athletic training program. Since then David became a full-time professor, was inducted into the Wisconsin Athletic Trainers Hall of Fame, and named Outstanding Educator by the Wisconsin Athletic Trainers Association. He's currently focused on concussion research and functional rehabilitation.
Additional speakers included some of the region's top orthopedic and sports medicine physicians and licensed physical therapists. Seminar faculty included:
David Bugalski, ATC
Assistant Athletic Director & Director of Sports Medicine
Milwaukee School of Engineering
Eric Pifel, MD
Sports Medicine
Orthopedic Institute of Wisconsin
Jamie Edwards, MD
Sports Medicine
Orthopedic Institute of Wisconsin
Dan Garbacz, PT
Ascension Wisconsin
Scott Krueger, PT, MA
Manager, Rehabilitation Services
Ascension Wisconsin
Learn more about the latest treatments in sports medicine from the experts at Midwest Orthopedic Specialty Hospital.