Posted on
August 27th, 2018
8/27/18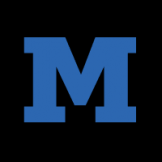 It's good to have neighbors who care—people you can count on when you need help or support. And that's exactly who we are. At Midwest Orthopedic Specialty Hospital (MOSH), we not only care about the health and well-being of our patients, we care about our whole community.
We're a proud sponsor and supporter of community associations, charitable events and local sports teams. From July 2017 to June 2018, we supported the following:
Arthritis Foundation, Run/Walk to Milwaukee Irish Fest
Burleigh Elementary PTO, Fun Run
City of Franklin Fire Department, Student Fire Prevention Materials
Croatian Eagle Soccer Club
Eppstein Uhen Architects, 2017 Beyond Design Bike Tour
Franklin High School, Cross Country Team
Franklin Public Schools, District Calendar
Franklynn Development, LLC, Midwest Orthopedic Sports Complex
Greendale Panthers Athletic Association
Guest House of Milwaukee, Permanent Housing Holiday Celebration
Hunger Task Force
Kinsella Academy Family Association, Cream City Feis
Lapham Peak Ski Club, 2017-2018 Season
Lutheran High School Association of Greater Milwaukee Foundation, Martin Luther Open Golf Outing
MKE Wave, LLC
Muscular Dystrophy Association, Black'N'Blue Ball
North Lake Sailing School, Inc, Pram Power Regatta
North Shore Baseball Academy
Oak Creek Little League
Rock League Baseball, LLC
South Milwaukee Rockets Booster Club, Golf Outing
Team Wisconsin Cycling
Tri Faster
Information about Sponsorship Requests
Learn more about our sponsorship program and how to submit a request.