Posted on
August 12th, 2021
8/12/21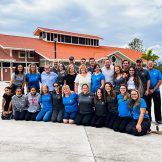 At MOSH, our mission and vision are to provide the best care, always placing the patient at the center of what we do. That's why we are so grateful to have the opportunity to participate in a Medical Mission sponsored by One World Surgery. Our most recent trip, the week of June 5th to the 12th, was to Honduras in Central America.
The trip to Honduras took us to a different world, where we were able to change the lives of a large group of people with mobility so significantly impaired, it was hard for them to get around and do daily activities. The medical missions organized by One World Surgery are transformative for people who face a lifetime of impairment and pain without help.
Making the Medical Mission Trip to Honduras
We were part of a group or brigade of 30 personnel. Dr. Christopher Evanich (MOSH) and his brother Dr. J. David Evanich (Orthopedic Associates – Texas), both orthopedic surgeons, recruited volunteers in partnership with One World Surgery. The clinical team was from MOSH and a surgery center in Dallas, TX. and included two orthopedic surgeons, two anesthesiologists, two Nurse Practitioners, Surgical Technicians, Nurses and some general volunteers. The team met up in Miami and traveled to Honduras from there, about a 2.5 hour flight.
Honduras has similar travel requirements to enter their country as the US, before we could travel to Honduras we were required to have a negative COVID test and we needed an additional negative COVID test to get back into the United States. There were mask mandates in place at the ranch and the hospital. All of the patients having procedures were COVID tested prior to and on arrival to the hospital.
The Honduras hospital location had very limited supplies to perform joint replacements and as a result each volunteer had an extra suitcase filled with supplies that they traveled with on top of their personal luggage. The One World Surgery Team met us at the airport in Tegucigalpa. Our team and our luggage all piled into a bus to our destination, a ranch called Nuestros Pequenos Hermanos (NPH), which is Spanish for "our little brothers and sisters."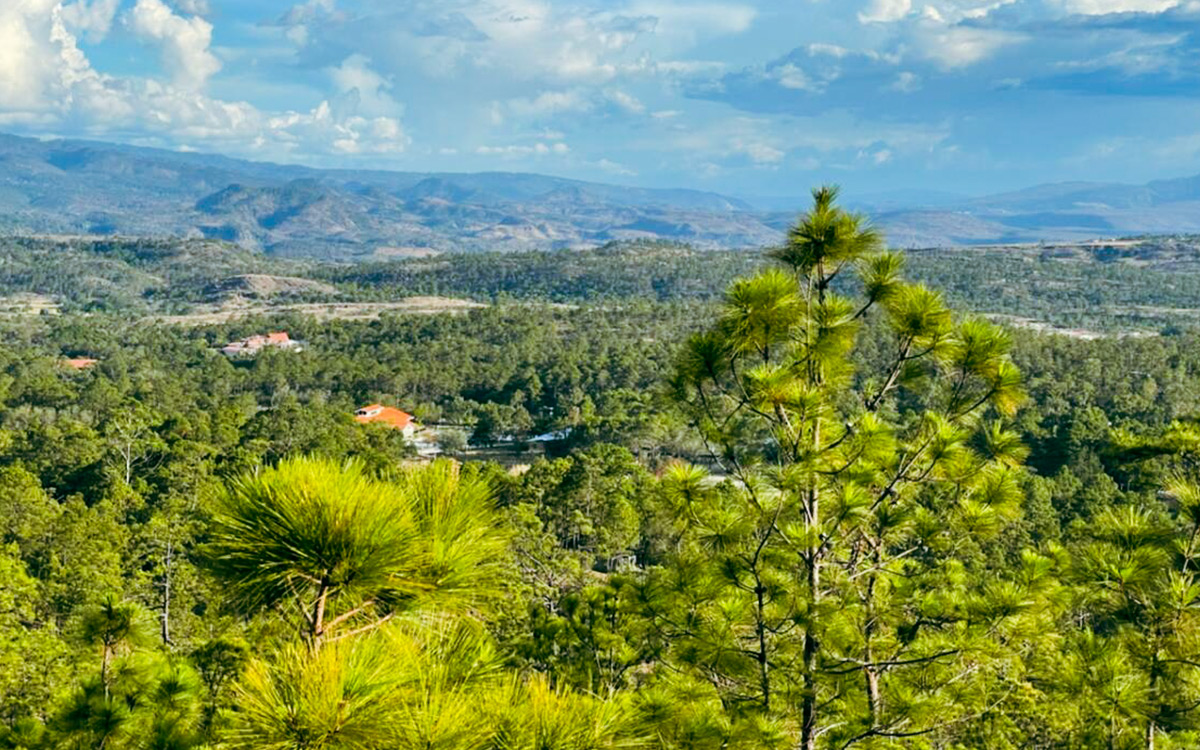 Visiting Rancho Santa Fe Orphanage in Honduras
Nestled in the lush hills about an hour from Tegucigalpa, Rancho Santa Fe is a 2000-acre orphanage in Honduras. The Rancho Santa Fe orphanage cares for over 300 children and Casa Eva, a housing unit for seniors, is also located on the orphanage land. The center takes in children and seniors who have no one to care for them and provides everything they need: housing, food, schooling, clothing, recreation, and activities in a family environment. One of the physicians employed by the hospital grew up at the orphanage—Dr. Merlin went to medical school and came back home to provide service.
In addition to traditional schooling, boys and girls at the ranch get practical education by learning the trade of their choice and working the land. Plenty of food is produced on the farm. They have dairy cows and pigs, a greenhouse, vegetable gardens, and fruit orchards for farm-to-table nutrition. In addition, cheese, tortillas, and bread are made onsite.
Under ordinary circumstances, we would have more interaction with the kids at the orphanage. However, because of COVID, we had to be more limited and separate. One of Dr. Christopher Evanich's daughters, who volunteered during the trip, fundraised before the trip to provide a donation for the children at the orphanage – enough for each child to buy a new outfit and supplies. We played basketball and soccer with the kids on the last day of the trip and had fun. The ranch is an amazing environment, and the children seem happy and healthy. And the food is delicious!
We had the pleasure of staying in the Moscati center, where One World Surgery hosts volunteer surgical brigades. It's a 10-minute walk from the Holy Family Surgical Center.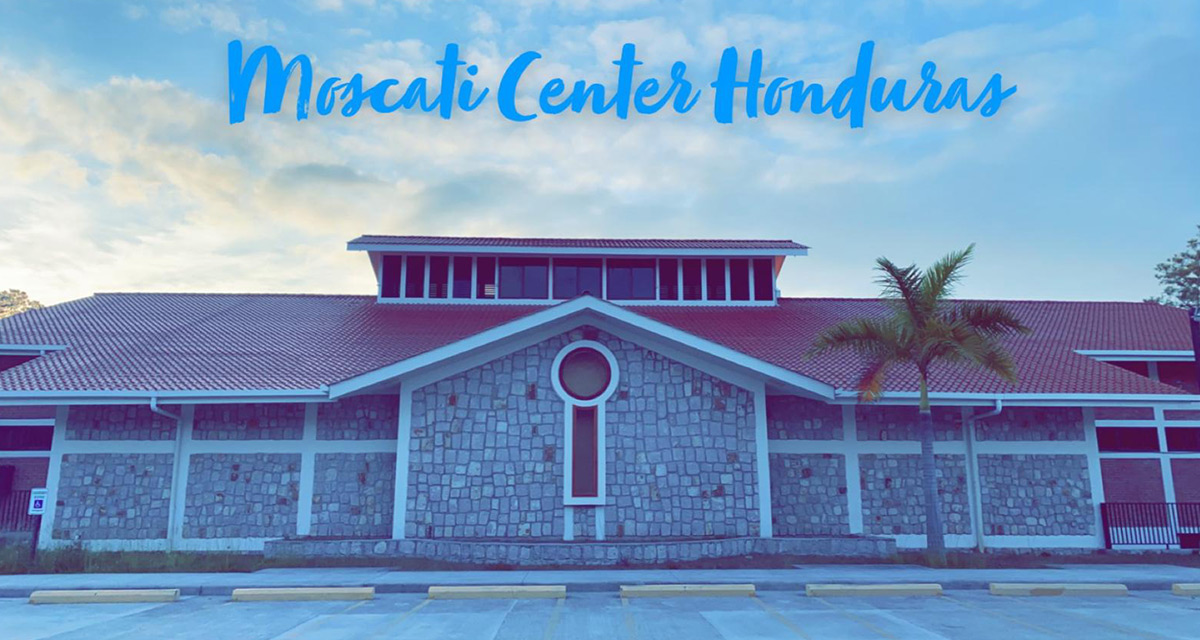 Assessing the Need for Orthopedic Surgery in Honduras
We arrived on Saturday, June 5th, and left the following Saturday. The goal was to help as many people as possible in a short time. So, the first order of business was to evaluate cases and choose the implants we would use. Dr. Christopher Evanich from MOSH did hips, and then his brother, Dr. David Evanich, did knees.
One World has a system where they interview patients to identify those who are most vulnerable and most in need of the services. The patients are ranked by need and asked to come in for the procedure. We were able to complete 40 planned cases, plus one additional case that was added from the clinic at the hospital. Each surgeon did twenty surgeries, four cases per day each, eight cases total per day for five days.
The x-rays were heartbreaking. Patients had been living with broken hips, walking on them for years, or suffered from arthritis so severe it would shift their bodies as they were walking. The team saw x-rays of patients with legs so damaged they bent inward. Yet, they were all doing their best, being as active as possible with such limited mobility. Their bravery and perseverance despite such handicaps were inspiring.
The Holy Family Surgical Center
The hospital was small, with three decent-sized operating rooms and an area for sterile processing and the cleaning of instruments. The recovery rooms were set up with recliner chairs for patients, and fitted for different stages of recovery after surgery.
On the opposite side of the hospital is a clinic. If a patient did have to stay overnight, they used the clinic space, which is equipped with a Murphy bed that folded down from the wall. While the overall space was compact, it was well organized and adequate for our medical needs for the mission trip.
The Courageous Patients Our Medical Crew Treated
Every day, orthopedic doctors see patients in great pain. Patients are so uncomfortable, they can't walk to the mailbox. Then, after surgery, they get up, they walk, and they get their lives back. The people in Honduras were in the same distress, but without the surgical brigade volunteers coming in, they had little hope of ever improving their mobility.
Getting to the surgical center was challenging for many of them, but they never complained. Patients were scheduled for designated surgery times, but every day, patients arrived at 6 in the morning and waited to be called. Patients waited in the company of family members, who'd sit patiently and wait to take them home after their procedure. We had one patient who lived four hours away, and she arrived in the back of a flatbed pickup. And she planned to leave the same way, in the back of the pickup! We suggested she sit in the cab and put another family member in the back for the ride home.
Only one canceled, and there was a list of alternates in the event of a cancellation. We wound up substituting a clinic patient who had a serious accident a year ago. The accident had shattered the cup that holds the hip. It was a more complex surgery than most, but they decided to add him since that's Dr. Christopher Evanich's area of expertise.
The patients and family members were so appreciative of the work we were doing. Providing life-changing relief to people in need was an uplifting and joyful experience for all of us involved in the medical mission trip.
We focused on each patient to ensure they had a great experience and the opportunity to regain their mobility. As a result almost all of the patients were able to go home the same day with a walker to help them get around while they heal. Even with the language barrier, we could see how happy they were.
The Challenges You Face on a Medical Mission Trip to Honduras
One of the biggest challenges we encountered on the mission trip was the language barrier. Only one of our patients spoke English. We had a few bilingual nurses who helped us translate, but they were often busy. We devised workarounds by writing down key phrases and questions, and we downloaded Google Translate to help. We typed questions with yes or no answers like, "Do you feel nauseous?" and showed the translation to the patients. It proved an effective way to connect and communicate with the patients as we worked.
Another significant issue was the tropical heat. The air conditioning wasn't working, and the recovery room was really warm. The heat made it uncomfortable for the patients and even more exhausting for the surgeons. It takes tremendous strength to manipulate bones back into position. At the end of the day, the doctors were so tired they went to sleep instantly.
The electricity kept going out, but the local staff was used to it. The room would suddenly go dark, and the staff would count to five—that's how long it takes for the generator to kick in. It was a bit unnerving at first, but we quickly got into the routine of counting to five and then carrying on. That, along with the severity of the impairments the patients suffered and the lack of cutting-edge technology we're accustomed to working with, was a constant reminder of how fortunate we are here in the states. It's so easy to take what we have for granted.
One World Surgical Medical Missions: Saving Lives in Central America
One World Surgery is a nonprofit organization dedicated to safe, timely, and accessible surgical care to support chronically underfunded health systems where the poor do not have access to critical surgeries. The assembled volunteer teams, called "brigades," go to hospitals in Honduras and the Dominican Republic to perform life-changing surgeries. Each Medical Mission has a specific focus. Ours was orthopedics. Other teams focus on Ear, Nose and Throat, Pediatrics, Gynecology, Ophthalmology, General Surgery, or another area of expertise.
Past and Future Medical Missions
We love giving back to the community. In the past, we've organized local trips to the Hunger Task Force Farm and other activities that support orthopedic wellness and nutrition.
Dr. Christopher Evanich made a similar trip three years ago with a different team, and we were scheduled to go in June 2020, but the trip was canceled due to COVID.
Prior to these trips, we were part of a program called Operation Walk based in the United States. It benefited uninsured and underinsured patients with limited mobility who could not afford joint replacement surgery. Each year, MOSH took two patients who met the criteria through Operation Walk for free.
In the future, we'll continue to help people whenever we can. It was a pleasure and a privilege to take part in the One World Surgery Medical Mission, and we sincerely hope our services enriched the lives of the people we served as much as giving back enriched ours.