Posted on
October 22nd, 2015
10/22/15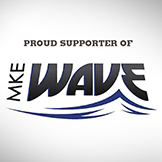 Midwest Orthopedic Sports Medicine (MOSM) physicians are proud to be the official healthcare providers for the Milwaukee Wave. This partnership – now in its second year – combines the area's premier sports medicine experts with the only professional soccer team in the state.
Team Physicians Brian McCarty, MD, Eric Pifel, MD, and Sean Tracy, MD, are all fellowship trained and board certified orthopedic sports medicine specialists. In addition to MOSM Licensed Athletic Trainers David Lake and Mark Alberg, you will see one of these physicians on the sideline at each Wave home game.
By partnering with the MOSM team, the Wave also has direct access to our concussion specialists Erin O'Tool, MD, and Mark Bradley, MD, as well as sports nutritionists and psychologists.
The Wave's Head Coach Giuliano Oliviero says his team has benefitted from teaming up with MOSM doctors, trainers and other professionals.
"It has been a great experience with Midwest Orthopedic Sports Medicine," Coach Oliviero says. "Their professionalism and quality of care has been beneficial to the Milwaukee Wave."
In addition to playing indoor soccer, Wave players are active in the local soccer community. You will see many of them at practices and on the sidelines as coaches of many local soccer clubs, including SC Waukesha, Brookfield Soccer Association and Lakeshore United, among others. The Milwaukee Wave also runs a series of outdoor summer camps aimed at youth players from all over the region.
Don't miss the Wave in action! Visit the Milwaukee Wave website to find out when the next home game is, and don't forget to wave hello to our team physicians and athletic trainers on the sidelines!
For More Information