Posted on
February 25th, 2015
2/25/15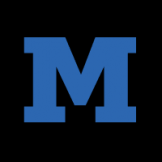 By: Jamie Edwards, MD;  Goran Jankovic, DO; Erin O'Tool, MD; & Terry Young, PsyD
After a concussion is diagnosed, standard treatments involve sitting out until symptoms subside and then activating the "return-to-play" pathway.
This process is typically successful:
No activity is allowed until symptoms subside.
The next step is light aerobic exercise, such as walking or stationary cycling.
If no symptoms present during light activity, sport-specific training with no head impact is allowed.
Then, non-contact training drills with progressive exertion are introduced.
After clearance is granted by a specially trained health care professional, the athlete can compete in full contact training.
Finally, if no symptoms are evident, the athlete can return to game play.
Symptoms that present during any part of this process result in the
athlete resting for at least 24 hours and restarting the previous step.
If symptoms persist without a clear cause, a neuropsychology consult is needed to identify other conditions and activate additional treatments. This multidisciplinary approach involves physicians, neuropsychologists, physical therapists and athletic trainers.
Educational services at the academic institutions are also part of the process to successfully return the athletes to the classroom.
Learn more about the signs and symptoms of concussions.