Posted on
February 13th, 2017
2/13/17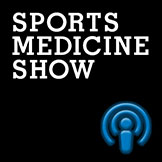 The Midwest Orthopedic Sports Medicine Radio Show has ended for the season. Thank you to all who tuned in over the past several months!
The Midwest Orthopedic Sports Medicine Show is back! Listen in every Saturday morning, 9-10 am, on 105.7 FM The Fan!
Hosted by Mike McGivern and the orthopedic sports medicine specialists of Midwest Orthopedic Specialty Hospital, the show discusses sports injuries that have occurred during the week, details of the injuries, how long players may be out, as well as the latest sports medicine news and topics.
"We know what has happened (when an athlete experiences an injury), and we see patients with these injuries every day," Dr. Brian McCarty, orthopedic sports medicine specialist, says. "What we're trying to bring to our listeners is a sense of what can be done, how long are they really out for, what really happened."
Listen to Past Shows Here
If you can't tune in every week, you can download the shows on iTunes or listen to all of them here:
Learn more about our expert sports medicine specialists and services.