Posted on
February 25th, 2015
2/25/15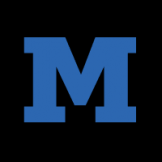 The Green Bay Packers Foundation gifted $4,000 to support the Ascension – All Saints Orthopedic and Sports Medicine
Endowment. On December 4, 2014, All Saints and numerous other community agencies were honored at a reception at Lambeau Field.
The Green Bay Packers Foundation is the philanthropic organization led by Packers leadership team members and community leaders and volunteers. All Saints was selected for this grant due to its timeliness in responding to youth sports safety and concussion issues and the successful integration of the endowment throughout orthopedic services, UW–Parkside and local youth sports leagues.
The fund has already generated its first grant for a Parkside student and purchased much needed, new helmets for the Racine Youth Sports Program.
The endowment was established on June 2012 with help and initial contributions from the All Saints orthopedic team. It provides on-going support for community needs related to orthopedic and sports medicine within the Racine and Kenosha Counties area.
The goal of this endowment is to:
Support the purchase of sports equipment for local clubs, elementary and high schools and colleges/universities for the benefit of injury prevention.
Provide injury prevention training and education for partner institutions.
Provide support for concussion awareness and prevention.
Provide support for research of youths sports injuries and their effects.
Provide scholarship for students pursuing a career in orthopedic and sports medicine