Posted on
October 12th, 2015
10/12/15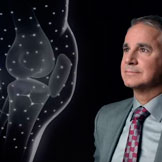 Midwest Orthopedic Specialty Hospital Launches New TV Ads
Dr. Christopher Evanich: Joint Replacement
At Midwest Orthopedic Specialty Hospital, we do more hip, knee and shoulder replacements than nearly anyone else in the entire State of Wisconsin. Here, you get the experience and expertise needed for the absolute best outcomes.
Dr. Thomas Perlewitz: Surgery is Not Our First Priority
At Midwest Orthopedic Specialty Hospital, patients aren't the only ones who have questions. Our spine specialists get to know their patients, because their careers, hobbies and activities may dictate a recommended course of action.
Learn More | Meet Dr. Perlewitz
Dr. Eric Pifel: Sports Medicine for Pee Wees to Pros
The Sports Medicine program at Midwest Orthopedic Specialty Hospital was designed by physicians and specialists who understand rehab. Many of them, like Dr. Eric Pifel, have sustained the same kinds of sports-related injuries as their patients, so they understand what their patients are going through.