Posted on
September 2nd, 2015
9/2/15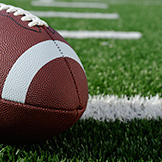 Midwest Orthopedic Sports Medicine Athletic Trainers to be at All MPS Football Games
More than 800 football players between 14 high schools in the Milwaukee Public Schools (MPS) district will have access to a Midwest Orthopedic Sports Medicine athletic trainer thanks to a $20,000 NFL Matching Grant awarded by the Green Bay Packers.
Funded through the NFL Club Matching Certified Athletic Trainer Grant Program, the grant is aimed at helping underserved communities that currently do not have the ability to provide an athletic trainer. For MPS it assures a certified athletic trainer on the sidelines of 106 games and scheduled practice visits this season.
Eric Pifel, MD explains that player safety needs to be taken very seriously.
"We have to have someone there to make sure when those symptoms of a concussion occur, that they're out of the game and treated appropriately," said Pifel.
Currently, MPS does not employ athletic trainers for any freshman, JV or varsity football games or practices. This grant will cover the entire cost of ensuring an athletic trainer at every high school football game in the district for two years, and MPS will incorporate the cost of having athletic trainers present at each game into its budget plan for the 2017 season and moving forward.
More Information