Posted on
February 10th, 2020
2/10/20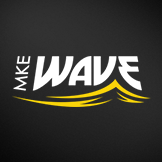 We are proud to be the Official Sports Medicine Provider of the Milwaukee Wave. We not only support the team, but also the team behind the team like Ricardo Vidal-Chavez who is the Milwaukee Wave's head athletic trainer.
In a recent conversation on the field with Vidal-Chavez and Wave Forward Alex Bradley, we talked about how important it is to keep your body moving, for pro athletes, weekend warriors, and couch potatoes alike. Working daily stretches into your routine can make all the difference when it comes to injury prevention and overall health and fitness.
Learn more from Vidal-Chavez and Bradley about how critical physical activity is and hear their 2020 predictions for the Milwaukee Wave.