Posted on
May 13th, 2019
5/13/19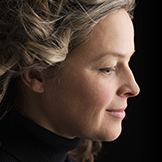 Health is only one aspect of how you feel in total. From deep connections like personal relationships to fun things like shopping and food, it's true that wellness, environment, and happiness are linked. At MOSH, we care how you feel beyond the medical condition we're treating for you. We want you to feel comfortable, cared for, respected, supported and as relaxed as possible. When we achieve our goal, your wellness, and state-of-mind benefit.
Our Amenities: The Highlights
Sometimes genuine human interaction is the best medicine. At MOSH, we have a team of caring, dedicated volunteer ambassadors dedicated to supporting patients' individual needs. The ambassadors visit patients to answer questions, provide information, and even share magazines, movies, and other creature comforts.
The MOSH Gift Shop is full of fun surprises. In addition to uplifting get-well gifts for patients, the MOSH Gift Shop features jewelry and accessories, local art and home decor. Shoppers especially enjoy the used book selection where they receive store coupons in exchange for recycling previously read books. For all these reasons and more, the MOSH Gift Shop draws customers from the local community who have no association with an admitted patient. They just know where the best shopping in the area is — MOSH. The gift shop also sells gorgeous floral arrangements.
And then there's everyone's favorite: food. The MOSH Cafeteria features a wide variety of healthy comfort food. From quick, on-the-go snacks and drinks to a rotating menu of entrees and desserts. We have something for everyone and accommodate an array of dietary restrictions. Like the MOSH Gift Shop, the cafeteria sees non-patient guests for breakfast, lunch and dinner, simply because the food is good. And when you're in recovery mode, good food can make all the difference.
All the Conveniences You Need
For our patients, we offer a long list of other services. We try to anticipate your needs before you do. You are not just our patient, you are our guest. Here are some of the services we provide:
ATM
Interpreter services
Notary public
Pharmacy with convenient hours
Private patient rooms
Room service
Services for those who are deaf or hard of hearing
Spiritual services including Eucharistic Ministries
TV, phone & radio
Wireless internet access (WiFi)
If you'd like to see our facility and amenities for yourself, please pay us a visit. We conveniently located and offer free parking. If you have questions about our facility or amenities, please don't hesitate to contact us.