Posted on
December 19th, 2016
12/19/16
By: Nicole Kerneen, CD, CSSD, RD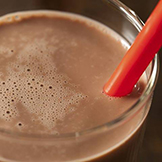 Nutrition Tips for Runners
Many recreational runners struggle with diet. Energy needs vary with any sport, but can vary more greatly if you are a runner.
Fuel Up Before You Run
Carbohydrates are your body's main energy source. Carbs are the easiest power source to change into fuel, and they help maintain and build lean muscle mass. Higher intensity or distance running activities requires appropriate carbohydrate support. Otherwise, lean mass can become vulnerable and be used as energy.
It's important to have carbohydrates throughout the day before your run for proper fuel and decreased stress during your run. You should also eat a snack that includes carbohydrate and a small amount of protein about 1½ to 2 hours before a run. A small bowl of cereal and milk or yogurt; or cereal or fruit with string cheese are wonderful combinations to consider.
Protein is also essential for maintaining lean mass, recovering from the stresses of exercise and maintaining strong immunity. Protein should be spread out throughout the day – in small amounts at a time – for optimal use.
Post-Run Nutrition Needs
Many people struggle with post-run nutrition. Make sure to have a meal or snack within 30 minutes of a run, especially if it was high intensity or long distance. Consuming carbohydrate is extremely important to start the recovery process.
Protein is also an essential post-run nutrition requirement, at no more than 12 – 20 gms. In this case, more is not better and ends up being wasteful since your body's need for carbohydrate is greater.
Chocolate milk is a great balanced recovery drink. It's easy, convenient and inexpensive. It's the perfect combination carbohydrate and just enough protein for excellent nutrition.
Other carb/protein recovery combinations include:
Fruit smoothie made with yogurt or ½ – 1 serving of protein powder
Regular yogurt and cereal
Balanced energy bar with 30 – 45 gms of carbohydrate and 12 – 20 gms of protein
For a more detailed plan based on your own goals and health needs, always consult with a Certified Sports Dietitian. Happy running!
Learn more about sports nutrition counseling.